Registration closed!
# FiinPro Talk

Analysis of real estate sector and real estate stocks
Sep 30, 2016

14:00 – 17:00

Saigon Hotel
41-47 Dong Du, District 1, HCMC
This is invitation-only event
Why this Topic
Vietnam's real estate market has seen a strong recovery since 2011 thanks to a soaring credit growth and low interest rates. While there is a clear divergence among real estate stocks, especially in light of the general market and their 2016 earnings forecast, one could not help questioning how bullish will the real estate market and real estate stock will be in the next few months? FiinPro Talk#3 is designed and organized by StoxPlus to come up with answers for the above hot question.
In addition to the presence of some representatives of investment funds and real estate developers, and with database of 157 enterprises in the real estate industry and 364 enterprises in the construction industry, StoxPlus also would like to present our findings related to performance and growth potential of these two sectors in 2016 as well as key macroeconomic indicators of real estate cycle and business cycle.
Discussion Topics
Real estate cycle and macroeconomic indicators
Reviewing business and real estate cycles in the past 5 years
The correlation between real estate cycles and macroeconomic indicators, including credit growth for real estate developers, construction and housing loans
Real estate Demand, Supply and Transactions
Demand & Supply by different market segments
Price level, Liquidity and Asset exploitation
Performance review and growth potential of real estate companies
Operating and Financial performance
2016 earnings forecast and valuation
Benefits to participants
Updating market insight
Assessing the valuable opportunities and key risks for real estate market
Discussion on the hot questions with experts from investment funds, real estate companies and real estate consultancy companies
Reviewing financial strength and the operation, performance of top real estate stocks
Networking as well as sharing market insights and experiences with experts
Experiencing FiinPro
Who should attend
Securities firms
Sell-side Analysts
Brokerage Consultants
Institutional Sales
Risk Management
Strategists
Investment funds, Fund management companies, Investment companies
Buy-side Analysts
Investment Officers
Market Strategists
Banks and Financial Institutions
Strategic and Planning Department
Risk Managemento
Financial Institutions
Mortgage Bankers
Guest Speakers

Mr. Ngo The Trieu

Chief Investment Officer for Equity and Fixed Income

Eastspring Investments Fund Management Company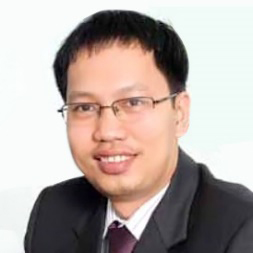 Mr. Nguyen Minh Quang

President of Nam Long Real Estate Exchange

Director of Sales & Marketing
Participants
Number of attendees: 120-150 people
Facilitator
Mr. Nguyễn Quang Thuân, CEO of StoxPlus
Date, Time & Venue
Date

Friday, September 30, 2016

Time

14:00 – 17:00

Venue

Saigon Hotel, 41-47 Dong Du, Dist. 1, HCMC
Agenda
13:30 – 14:00 (30')
Registration and Networking
14:00 – 14:10 (10')
Introduction
14:10 – 14:20 (10')
An opening speech by StoxPlus's Representative – Mr. Nguyen Quang Thuan about performance and earnings forecast of listed real estate companies
14:20 – 14:35 (15')
Presentation by Mr. Nguyen Minh Quang on housing trend, real estate transaction, price and exploitation in 2016
14:35 - 14:50 (15')
Presentation by Mr. Ngo The Trieu on real estate cycle, earnings forecast and valuation of real estate stocks
14:50 – 15:00 (10')
Break and Networking
15:00 – 16:00 (60')
Panel Discussion on following topics: Real estate cycle and macroeconomic indicators, Real estate Demand & Supply and Transaction, Performance review and growth potential of real estate companies.
With the participation of:

Mr. Ngo The Trieu

- Chief Investment Officer for Equity and Fixed Income, Eastspring Investments Fund Management Company

Mr. Nguyen Minh Quang

– Deputy CEO, Nam Long Apartment Development Corporation

Mr. Nguyen Quang Thuan

– CEO, StoxPlus (moderator)
16:00 – 16:30 (30')
How our FiinPro Platform can help?
16:30 – 17:00 (30')
Closing and Remarks
4
Contact Us
Media Contact
Ms. Yen Nguyen
FiinPro Customer Support
Email: yen.nguyen@stoxplus.com
T: 08 3933 2586 – ext: 201 | Mobile: +84-94580 9488
Office hours: 9:00 am to 5:00 pm, except on Saturday, Sunday and Public Holidays
Archives
Event Calendar
Our Partners