Joint-stock Asia Commercial Bank focuses on investing in financial information system FiinPro® Platform to stimulate market research activities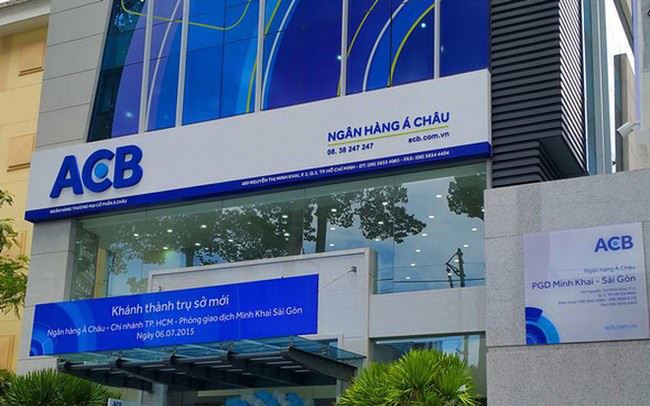 In July 2017, Asia Commercial Bank has officially signed a contract with StoxPlus to use financial information software FiinPro® Platform for research activities. "New technological solutions have been upgraded, those assessment, analysis, management and approval stages... are also integrated with digital to support management process, improve performance, productivity and customer service"– Do Minh Toan, CEO of ACB.
Asia Commercial Bank (ACB) was established in 1993 mainly operating in capital mobilization, lending, international payment and investment. Besides, ACB also provides customized products for different customer groups: Family Banking, Phuc An Loc Saving Account (targeting customer with age 50+), E-biz platform for online business (for those customers having online transaction frequently) and other accumulated reserved accounts. ACB is the joint-stock commercial bank leading in the market and the pioneer deploying modern banking services such as MasterCard and Visa Credit Cards since 1996 in Vietnam.
After years of development, ACB has acquired a certain position among Vietnamese banks with a nationwide network of 342 branches and transaction offices. As an active private bank, ACB wants to invest in the information system to continuously offer a wide range of services and products for customers.
The ACB Executive Board acknowledged the importance and necessity of a comprehensive database. Hence, the company cooperates with StoxPlus to use  FiinPro® Platform for Research Department to gain an in-depth database of more than 1 million registered enterprises in Vietnam, industry data, macro data and level II data. FiinPro® Platform assists analysts at ACB to complete daily report, financial reports as well as improve research and development activities.
Moreover, information of more than 3,000 public companies (accounting 70% of Vietnam GDP), corporate actions, trading data, market news are always updated real-time and instantly. Therefore, research specialists at ACB can exploit valuable information to analyze market movements and propose customers appropriate solutions. Additionally, ACB's specialists can optimize time and cost thanks to FiinPro® Platform's intelligent tools such as Analysis, Stock Screening, Investment Strategy, Portfolio Management, Technical Analysis, Real-time Data for Individual Stock, Industry and Market.....
For more information about FiinPro® Platform, kindly click here
« Go Back