Maybank Kim Eng Securities Co., Ltd equips FiinPro® Platform – the impressive database to fully supply high demand in the 4.0 industry era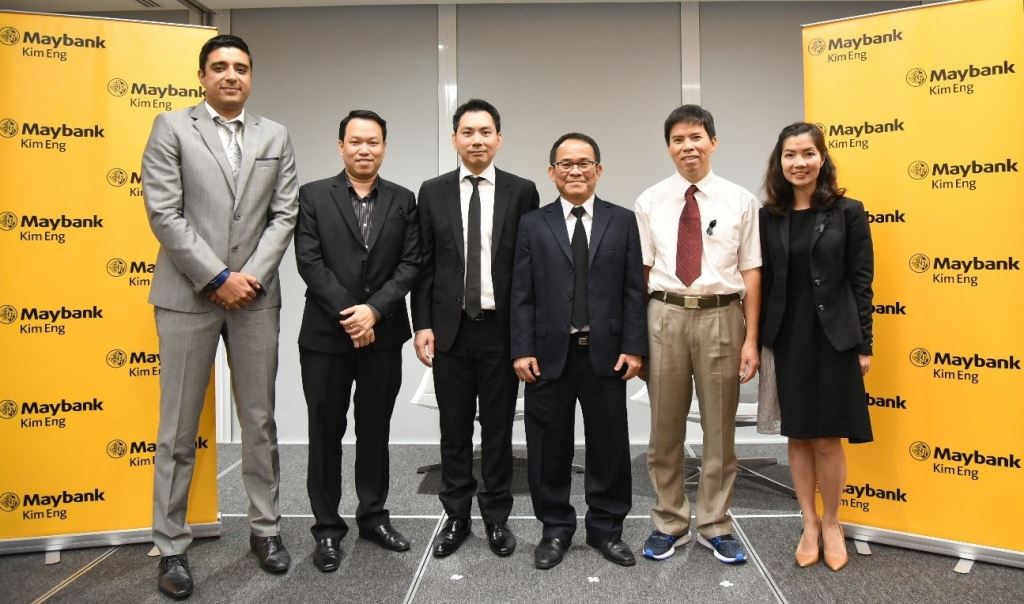 Within 10 years on the stock market, Maybank Kim Eng Securities Co., Ltd has always released innovative products to meet investor's needs in the Industry 4.0 era. Thus, Maybank Kim Eng decided to partner with StoxPlus, using its in-depth and integrated financial source from FiinPro® Platform for advanced products and services.
Formerly known as Kim Eng Vietnam Securities Company – the first foreign stock firm in Vietnam, who has all securities services: Brokerage, Depository, Investment Advisory, Research Analysis, Business Finance. Early 2014, Maybank Kim Eng officially changed into Maybank Kim Eng Securities Co., Ltd -  the first 100% foreign ownership securities company in Vietnam.
Committed to offering high-quality financial services, Maybank Kim Eng focuses on technology infrastructure, continually launching products and services for Vietnamese investors. Hence, besides traditional securities services, Maybank Kim Eng is a pioneer offering online trading tools such as KE Trade, iFIS Internet, KE Trade Lite and a new research feature on KE Trade Mobile application namely "Market Insight" for IOS and Android smartphones - enable investors trade even when moving over places but still securely accessing to real-time information. (Source: Website MBKE).
Recently, Industry 4.0 is a key and decisive factor that helps increase competitive advantage for securities companies. Hence, to stimulate investment activities, Maybank Kim Eng cooperates with StoxPlus – the very first entity offering financial data, business information and latest industry data in Vietnam market.
Research and Investment Banking Department from Maybank Kim Eng can easily access to FiinPro® Platform to have extensive market data, business information of more than 3,000 public companies (accounting 70% of Vietnam's GDP), industry data including updated monetary market and macro data in Vietnam. Valuable data helps specialists resolve customer needs and consult the most optimal financial solutions. FiinPro® Platform is not simply a software indeed a powerful tool for Maybank Kim Eng's investment banking activities.
Besides, FiinPro has other helpful features such as Stock Screening, Strategy Screening, Cross Section Analysis, Contribution Analysis, Portfolio Management and Technical Analysis. This could support Maybank Kim Eng retain and attract customers with ultimate products in an intense landscape nowadays.
Please click here to explore how FiinPro® Platform helps Research and Investment Banking specialists improve performance.  
« Go Back