Vietnam Construction Securities JSC (VNCS) strongly invests in financial database - FiinPro® Platform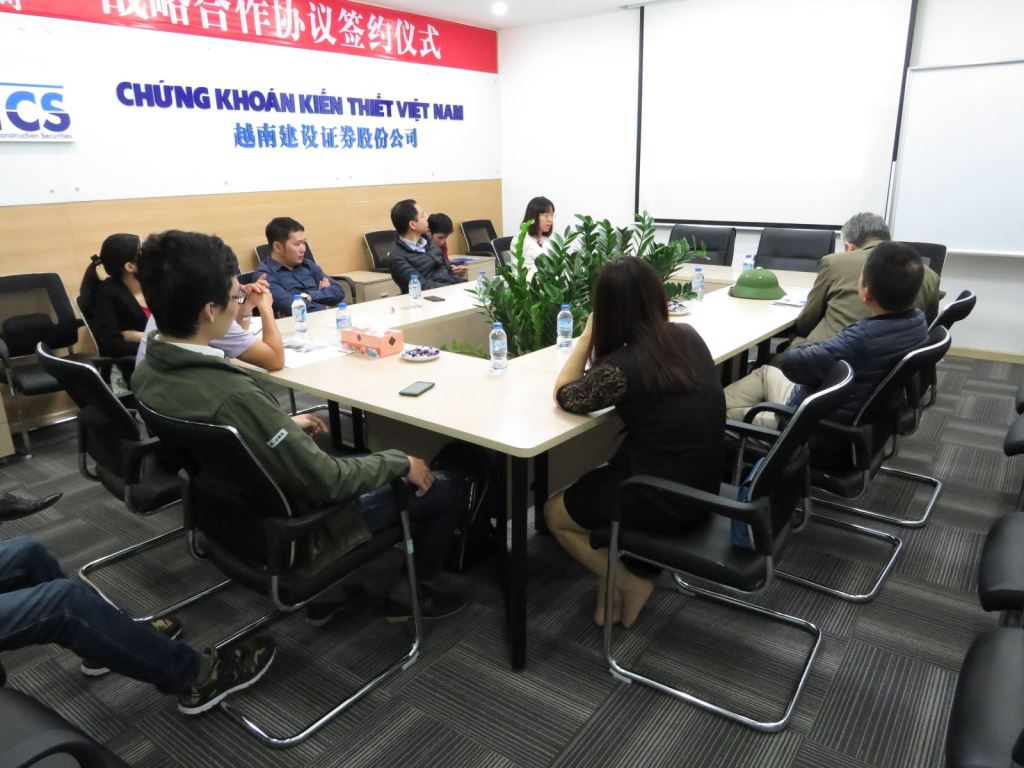 StoxPlus is proud to provide FiinPro® Platform for Vietnam Construction Securities JSC (VNCS) – one of Vietnam securities companies most focusing on IT infrastructure investment.
After nearly 10 years of operations with its ups and downs, Phoenix Securities JSC (PXS) has officially changed its owner and its name to Vietnam Securities Joint Stock Company (VNCS) in 2016. VNCS continues to focus on developing three main business lines: brokerage, securities investment consultancy and securities depository. In particular, VNCS has expanded its online trading service on smartphones via vTOP - trading system (Source: VNCS website).
For stock market in the Industry 4.0 era, it is increasingly evident that technology and information have become key competitive advantages of securities companies, especially small and medium-sized securities ones. Financial database always plays a vital role in data processing and data provision to customers.
With the intention of enhancing the strength of research activities, VNCS is giving investment advisory in addition to its daily reports, while investing more in advanced equipment and information infrastructure. At present, VNCS is intensely trying to improve two main factors: technology and human resources in order to become one of the best securities companies in Vietnam and expand into the global market. To achieve this long-term goal, VNCS decided to sign up for FiinPro® Platform of StoxPlus from January 2018. VNCS uses the StoxPlus's comprehensive financial database for its daily reports provided to its customers, helping them to make informed investment decisions.
FiinPro® Platform, in a way, is one of a significant factor for VNCS's product & service development. It also enables VNCS's Research Department to save a lot of time and minimize costs when acquiring, cleaning up, validating and standardizing data. Notably, longing to differentiate VNCS from its competitors, they not only invest in information database but also release daily television program on Vietnam stock market called "Ca Phe Chung Khoan"
Besides, FiinPro® Platform's smart and useful analytical tools such as Stock Screening, Strategy Screening, Cross Section Analysis, Contribution Analysis, Portfolio Management, Technical Analysis as well as other essential functions have facilitated the development of VNCS's strategic planning effectiveness and its research, investment and trading activities, particularly when Vietnam stock market is changing dramatically.
Click here to learn more about the functional features of FiinPro® Platform.
« Go Back