FiinPro - User Training Class in Hanoi and Ho Chi Minh city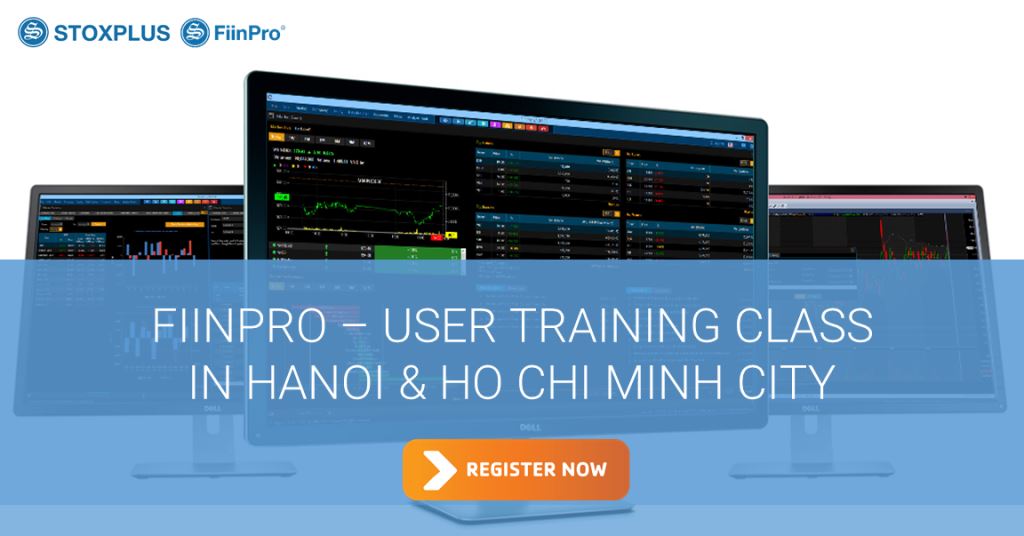 FiinPro Platform, empowered by the most comprehensive and insightful financial database for Vietnam, will help you save time and money in acquiring, cleaning up, validating and standardizing data. It also helps to enhance your investment research and trading process with various useful analytics tools and excellent customer support services.
With the desire to meet customers and help users explore core functions of the platform, we will organize monthly introduction and user training sessions for individuals and institutions who are interested in our product and services.
The participants will get detailed instruction and answers to their questions related to our system by our Customer Support Officers.
Who should attend
1. The officers working for existing customers of StoxPlus who want to have the detailed instruction to use FiinPro Platform more effectively;
2. The officers at financial institutions who are interested in and have demands to research stock data, including but not limited to:
Securities Brokers/ Proprietary Traders
Analysts/ Researchers
Fund Investment Officers/ Portfolio Managers
Investors
3. Lecturers at universities who need data to undertake research or support their teaching activities;
4. Individual investors;
5. Other participants
Agenda
Overview about main functions of FiinPro Platform
Detailed instruction on how to use each function of FiinPro
Q&A
Time & Venue
Time15:30 – 17:00
Dates: In 2018
| | | | | | | |
| --- | --- | --- | --- | --- | --- | --- |
| In Hanoi | 20/07 | 17/08 | 14/09 | 12/10 | 09/11 | 07/12 |
| In HCMC | 03/08 | 31/08 | 28/09 | 26/10 | 23/11 | 21/12 |
StoxPlus Head office: 5th Floor, Anh Minh Building, 36 Hoang Cau, O Cho Dua, Dong Da, Hanoi, Vietnam
StoxPlus Ho Chi Minh City Branch: 3rd Floor, Profomilk Plaza Bldg, 51-53 Vo Van Tan, Ward 6, District 3, Ho Chi Minh, Vietnam
Language: mainly Vietnamese (English interpretation is available if needed)
Registration
Contact
For any queries please contact our Customer Services Department:
In Hanoi

Do Thi Lan (Ms.)

Customer Support Officer, FiinPro

M: +84 (0) 98 9219401

Tel: +84 (24) 3562 6962 – ext: 103

 

In Ho Chi Minh city

Nguyen Hai Yen (Ms.)

Chuyên viên Chăm sóc Khách hàng, FiinPro tại TP. Hồ Chí Minh
E: yen.nguyen@stoxplus.com

M: +84 (0) 945 809488

Tel: +84 (28) 3933 3585 – ext: 202

 
(*) FiinPro Demo Class is held monthly by StoxPlus in order to provide the introduction and guides about FiinPro Platform, exclusively for officers working in financial sector who would like to access data source
« Go Back
Our Events
Oct 22, 2018

Vietnam Real Estate - Where is the market heading to?

The domestic real estate market has had a period of strong growth in the past five years, will this bull market continue and support real estate stocks to lead the market?

Oct 09, 2018

Are Banking Stocks Still Attractive?

Banking stocks have been one of the market leading ones over the years. FiinPro data showed that banking stocks enjoyed a 3-digit growth for the past five years, up 154.1% versus VNIndex's double-digit gain of 96.5%. Will the attractiveness of banking stocks remain in the last months of 2018 and in 2019?