[FiinPro Data] Proprietary Desks Net Sold VND 1.3 Trillion on HOSE in the First 5 Months of 2018
FiinPro Platform's data showed that proprietary desks net sold VND 1.3 trillion worth of shares on the Hochiminh Stock Exchange (HOSE) in the first five months of 2018.
Proprietary trading accounted for 2%-3% of the total trading value on HOSE in the period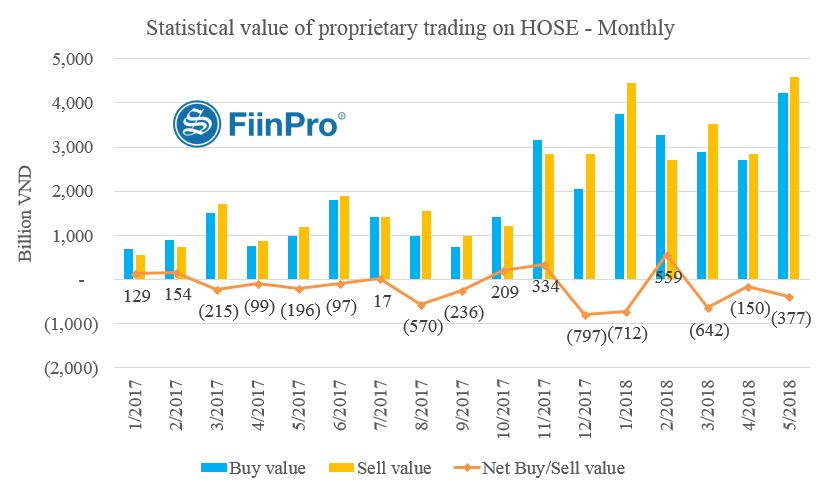 By the sector, Food and Beverage was mostly net bought by proprietary traders in the first 5 months of this year, of which SAB (VND144.7 billion) and VNM (VND239.6 billion) were most heavily net- bought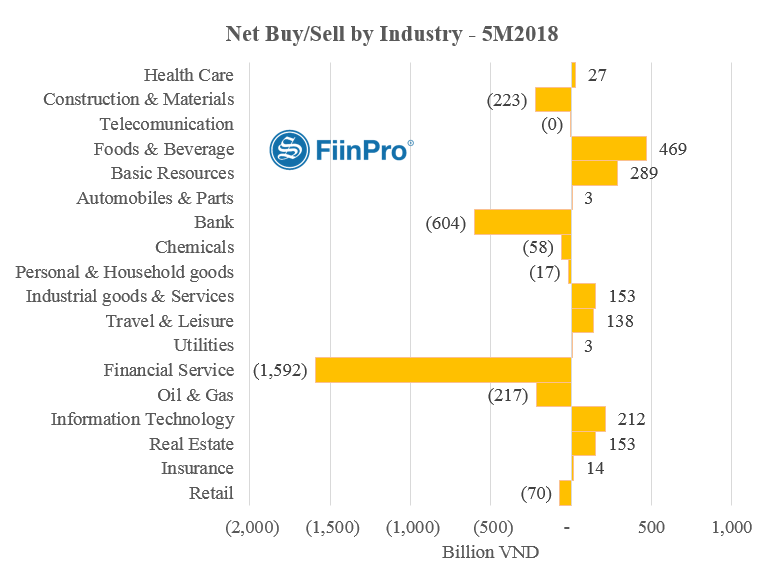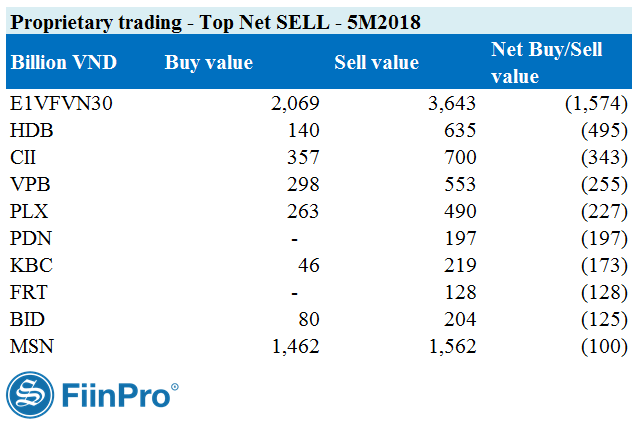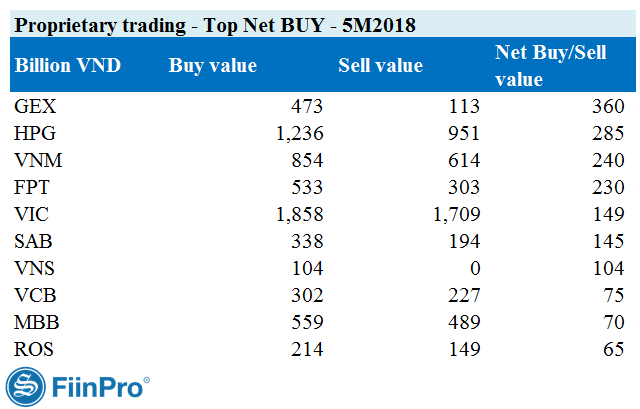 Detailed information can be found at:  http://fiinpro.com/upload/fiinpro/FiinPro_HOSE-GDTudoanh_2017-2018.xlsx 
Besides, You can also explore proprietary trading data by ticker on FiinPro with the function: Market/ Market Statistic /Proprietary trading
For any inquiries or support inquiries please contact our Customer Care Department:
Hanoi:
Đỗ Thị Lan (Ms.)
Tel: 024 3562 6962 ext: 103
Ho Chi Minh City:
Nguyễn Hải Yến (Ms.)
Tel: 028 3933 3585 ext: 203
« Go Back
Our Events
Oct 09, 2018

Are Banking Stocks Still Attractive?

Banking stocks have been one of the market leading ones over the years. FiinPro data showed that banking stocks enjoyed a 3-digit growth for the past five years, up 154.1% versus VNIndex's double-digit gain of 96.5%. Will the attractiveness of banking stocks remain in the last months of 2018 and in 2019?

Oct 03, 2018

Outlook of EPS in banking and real estate sectors towards end 2018

Banking and real estate stocks are considered the leading stocks as they account for 40% of the total market capitalization and 47% of the average daily trading value in the year to date. Building investment strategies for the coming time as well as in the coming years will depend heavily on how these two sectors will perform.