Thien Viet Securities continue signing up for FiinPro® Platform after using Datafeed Services of StoxPlus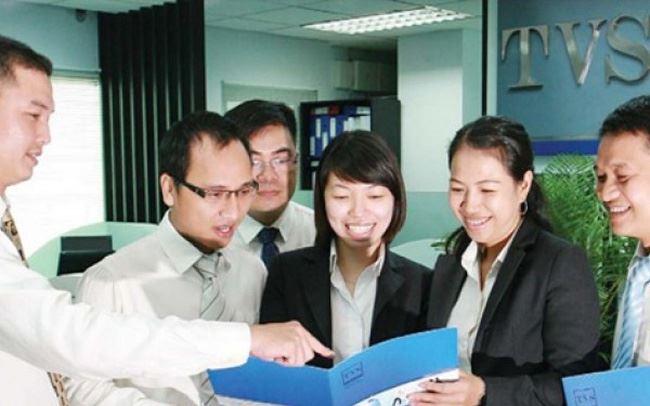 After years using Datafeed Services provided by FiinForm – StoxPlus, with well-built trust and positive experience during the collaboration, Thien Viet Securities (TVS) decided to use another product of FiinForm - StoxPlus that is FiinPro® Platform in order to develop their analysis activities, investment and management.
The two departments of TVS frequently using FiinPro® Platform is Assessment management and Research team. The Fund's investment objectives are to seek for long-term growth of capital, maximize investors' profit and outperform all Vietnam indexes. In pursuing this objective, the Fund focuses on investing in listed and prelisted securities of Vietnamese companies that offer superior opportunities for growth. FiinPro® Platform is the effective tool for them to evaluate which companies have strong characteristics. Regarding the Research team, FiinPro is an essential instrument enabling them to collect financial data to make investment reports, industry analysis reports, and company reports.
For more information, FiinPro® Platform is the first in-depth financial database platform for Vietnam, jointly developed by StoxPlus and QUICK Corp (part of Nikkei Inc.). It covers market/trading data including level II data, corporate data (not only listed companies but also more than 3,000 public companies with total revenue accounting for nearly 70% of Vietnam's GDP), industry data and macro data. FiinPro® Platform also provides basic and advanced analytic tools such as Stocks Analysis, Stocks Screening, Data Export in Excel and many other tools to support research analysts, portfolio managers, investment bankers, financial consultants and other financial professionals.
The vision of the TVS management team is always oriented towards long-term development, building a financial platform that brings maximum profit to their shareholders, that the reason why TVS decided to use two services from FiinForm – StoxPlus, which prove the effectiveness and reliability of our products.
Please click here to explore how FiinPro® supports TVS's specialists work better, smarter and faster.
About Thien Viet Securities
TVS was founded by a group of dynamic and successful entrepreneurs in Vietnam on Feb 2017. Since the early days of the Doi Moi era, these founders have been setting up, incubating and managing a wide range of businesses in Vietnam, most of which have become household names in sectors such as banking, media & entertainment, technology and consumer products. To date, legal capital of TVS has reached 430 billion VND, engaging rapid development in the coming years.
« Go Back