SAM Holdings uses FiinPro® Platform when making investment and M&A decisions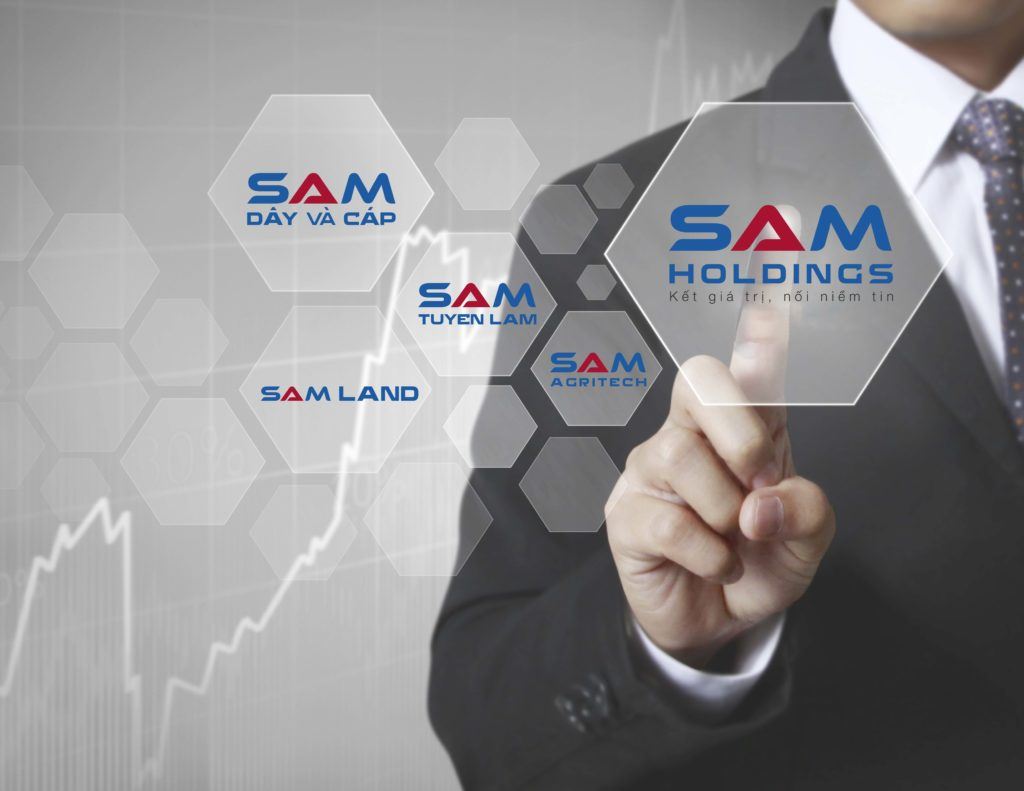 With respect to big corporations, apart from investments through banks, stock markets, they develop planning and investment department consulting board of directors, chief of finance to allocate cash flow and decide if the investments are worth implementing. This is a prevail trend that big companies are taking.
SAM Holdings and TTC are pioneers following the trend who acknowledged of value when their investment specialists can get comprehensive and useful information from a professional data vendor. After careful consideration, they trust and use FiinPro® Platform during their investment decision process.
FiinPro® Platform is the first in-depth financial database platform for Vietnam, jointly developed by StoxPlus and QUICK Corp (part of Nikkei Inc.). It covers market/trading data including level II data, corporate data (not only listed companies but also more than 3,000 public companies with total revenue accounting for nearly 70% of Vietnam's GDP), industry data and macro data. FiinPro® Platform also provides basic and advanced analytic tools such as Stocks Analysis, Stocks Screening, Data Export in Excel and many other tools to support research analysts, portfolio managers, investment bankers, financial consultants and other financial professionals.
StoxPlus proudly provides information service for investment department of SAM Holdings, and supports the specialists in searching and evaluating investments and M&A opportunities to the BOD.
By serving well-known large corporation like SAM Holding, as well as other financial institutions, FiinPro® Platform has been proven as a trustworthy product with outstanding efficiency compared with competitors in the market.
About SAM Holdings
SACOM Investment and Development Joint Stock Company (SAM Holdings) is one of the first two joint stock companies to be listed on Vietnamese Stock Exchange (HOSE: SAM). Started as a manufacturer and distributor for the telecommunication sector, SAM Holdings Inc. have now grown into a conglomerate with business operations in financial investment, residential real estate, recreational real estate and agritech with assets in 2016 totalling VND3,686 billion, in which the owner's equity accounted for VND2,473 billion. ​
« Go Back
Our Events
Apr 23, 2018

Fiinpro Talk #6 – Đầu Tư Cổ phiếu Ngành Ngân Hàng Việt Nam: Cơ Hội và Rủi Ro

Chiều ngày 19/04, FiinPro Talk #6 đã được tổ chức thành công tại TP.HCM với sự tham dự của gần 150 nhà đầu tư và đại diện các Công ty chứng khoán, Ngân hàng, Quỹ đầu tư... Buổi thảo luận đã đưa ra cái nhìn tổng quan về thị trường cổ phiếu ngành ngân hàng 5 năm vừa qua, đồng thời chỉ rõ các cơ hội và rủi ro đầu tư với số liệu phân tích của StoxPlus và các chuyên gia cấp cao trong ngành tài chính, ngân hàng.

Apr 23, 2018

FiinPro Talk #6 - Vietnamese Banking Stocks: Investment Opportunities and Risks

On 19 April 2018, FiinPro Talk #6 was organized successfully in HCMC by FiinForm - StoxPlus, with almost 150 participants from investment companies, financial institutions, banks, etc. The conference summarized the Vietnamese banking stocks situation in the last 5 years, and pointed out upcoming opportunities and risks with StoxPlus's statistic and experts' analysis.