Phu Hung Securities signed up FiinPro® Platform to support Research activities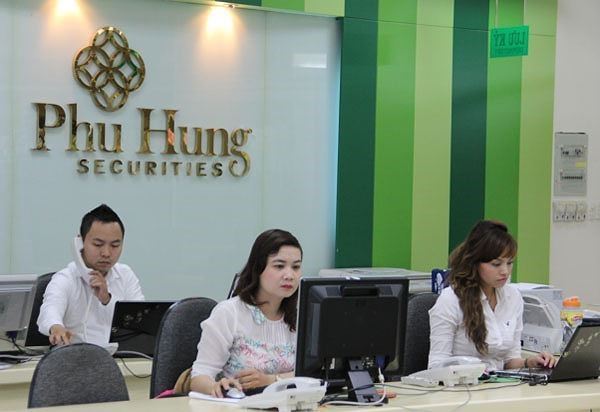 StoxPlus is honored to provide FiinPro® Platform to Phu Hung Securities (PHS) which majorly consults for Taiwanese investors in Vietnam. Moreover, PHS is the only foreign securities company having Investment program on TV with supported statistic from FiinPro® Platform.
Being established in 2006 with CX Technology as a strategic shareholder – a top listed company in Taiwan, Phu Hung Securities inherits a strong financial foundation to be confident to provide securities business such as securities brokerage, financial investment advisory, depository and dealing to domestic and international investors institutions, funds, and banks. Additionally, PHS is one of Vietnam's market leaders in terms of IT infrastructure with 6 branches and offices throughout the country.
At a conference in 2018, Mr. Lu Hui Hung - Director of Analysis and Trading of Phu Hung Securities Joint Stock Company stated, stock market has become one of the most financially profitable sector to invest in. According to Vietnamnews, the VN Index became the world's fastest-growing market in the first quarter of 2018, followed by Brazil, Russia and Argentina. In this context, PHS aims to become a reliable partner to clients by providing efficient, innovative, and world-class quality brokerage and financial services and offering them investment opportunities from listed securities, IPOs, private placement to private equity, strategic investment, M&A, taking advantage of the breakthrough in Vietnam's stock market.
In order to provide efficient brokerage and financial services, especially through the valued TV program "Giờ kết sổ" on FBNC channel, PHS is supported by a variety of insightful market researcher and analysts, who have to race against time to produce accurate and reliable daily research reports and market updates. PHS decided to facilitate the research process by using FiinPro® Platform. FiinPro® Platform is expected to efficiently help PHS enhance business performance and operation management at present as well as in the future.
Being direct users of FiinPro® Platform, analysts and consultants at Research Department of PHS can get access to an in-depth financial database covering market/trading data, corporate data of more than 3000 public companies with an aggregated revenue of approximately 70% of Vietnam's GDP, macro data and industry data. FiinPro® also provides many useful analytic tools such as Market Live, Investment Strategy Screening, Stock Screening, Market Statistics, Factor Returns, Data Explorer that help them work faster and make smarter decisions.
With FiinPro® Platform in operation, PHS will be able to provide highly competitive securities products to customers and manage associated risks efficiently. Moreover, the Research team can save a lot of time on processing, filtering and analysing financial data.
Please click here for more information on how FiinPro® supports the Research team at PHS in conducting research faster and more efficiently.
« Go Back
Our Events
Apr 23, 2018

Fiinpro Talk #6 – Đầu Tư Cổ phiếu Ngành Ngân Hàng Việt Nam: Cơ Hội và Rủi Ro

Chiều ngày 19/04, FiinPro Talk #6 đã được tổ chức thành công tại TP.HCM với sự tham dự của gần 150 nhà đầu tư và đại diện các Công ty chứng khoán, Ngân hàng, Quỹ đầu tư... Buổi thảo luận đã đưa ra cái nhìn tổng quan về thị trường cổ phiếu ngành ngân hàng 5 năm vừa qua, đồng thời chỉ rõ các cơ hội và rủi ro đầu tư với số liệu phân tích của StoxPlus và các chuyên gia cấp cao trong ngành tài chính, ngân hàng.

Apr 23, 2018

FiinPro Talk #6 - Vietnamese Banking Stocks: Investment Opportunities and Risks

On 19 April 2018, FiinPro Talk #6 was organized successfully in HCMC by FiinForm - StoxPlus, with almost 150 participants from investment companies, financial institutions, banks, etc. The conference summarized the Vietnamese banking stocks situation in the last 5 years, and pointed out upcoming opportunities and risks with StoxPlus's statistic and experts' analysis.