FiinPro® has become a companion of Hoa Trung Securities (HZS) on its new journey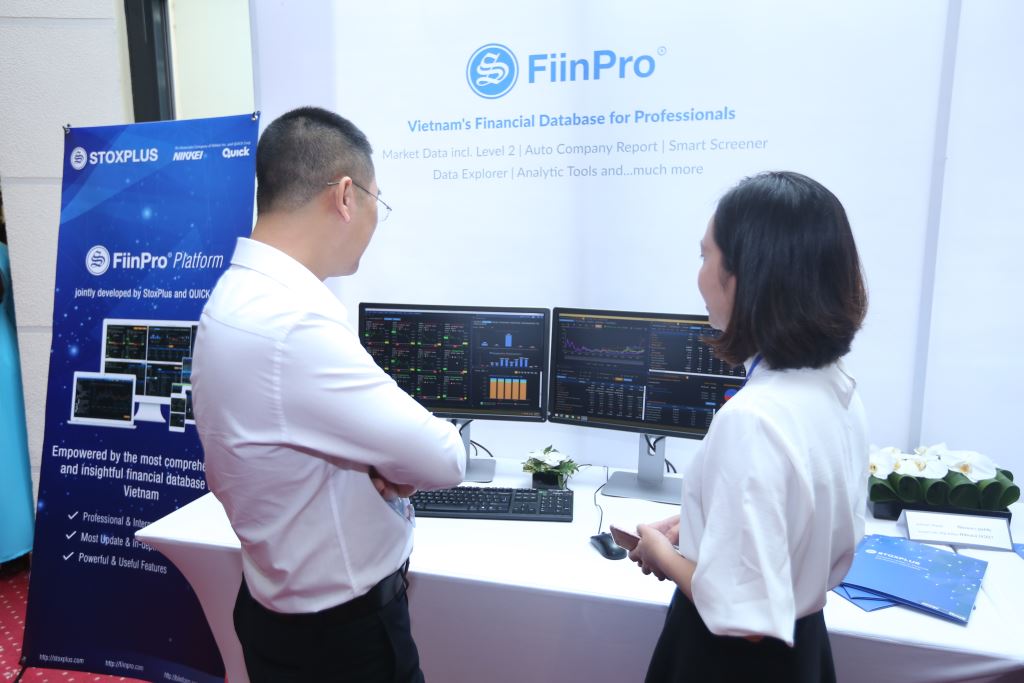 StoxPlus honorably signed an agreement to provide FiinPro® Platform for Hoa Trung Securities, which is a member of Hoa Trung Group.
Formerly known as Tam Nhin Securities, the company was recently acquired by Hoa Trung Group and changed its name to Hoa Trung Securities (HZS) on August 9th, 2017. Hoa Trung Securities is committed to deliver independent, value-added institutional brokerage and corporate finance. Without running a proprietary trading desk, HZS aims to ensure the highest level of integrity and objectivity to its clients.
According to HZS, in 2018, with the support of Hoa Trung Group, they will increase its chartered capital to around 200 billion VND, to enhance their business activities. Also, the company plans to raise capital by issuing shares of stock and equity in a public market for the first time (IPO) and trade shares on UPCoM. It is expected that in 2019, HZS will continue to increase its chartered capital in order to expand its operation and promote securities services such as brokerage, M&A consulting and participation in the derivatives market.
After restructuring, HZS's new business strategy is to provide brokerage services and M&A consulting for domestic and foreign customers. With new mission and strategy, HZS recognizes that financial data is one of the aspects that the company needs to improve first, as it is the key for successful consulting activities. Therefore, HZS proactively contacted Fiinform - StoxPlus for in-depth financial database and best support service, almost immediately after the company was established in August 2017.
Direct users of FiinPro® Platform are the Research team and the Board of Directors of Hoa Trung Securities (HZS). With FiinPro®, it's easy for them to get market/trading data, corporate database of not only listed companies but more than 3000 public companies with an aggregated revenue of approximately 70% of Vietnam's GDP, industry data including monetary market and macro data updated constantly. Hence, analysts and consultants will be more confident to perform consulting service and give the most appropriate solutions to their customers. Besides, HZS's board members also use the data provided by FiinPro® to develop strategies and give directions of the company.
As HZS's ultimate companion on its new journey, FiinPro® helps research analysts, managerial team, financial specialists of HZS to make better decisions helping them solve their problems and achieve their goals with many basic and advanced analytics tools, such as Stocks Analysis, Stocks Screening, Data Export in Excel to support.
Click here for the reasons why Hoa Trung Securities decided to choose FiinPro® Platform for their business as soon as it was set-up.
Minh Ngoc
« Go Back
Our Events
Apr 23, 2018

Fiinpro Talk #6 – Đầu Tư Cổ phiếu Ngành Ngân Hàng Việt Nam: Cơ Hội và Rủi Ro

Chiều ngày 19/04, FiinPro Talk #6 đã được tổ chức thành công tại TP.HCM với sự tham dự của gần 150 nhà đầu tư và đại diện các Công ty chứng khoán, Ngân hàng, Quỹ đầu tư... Buổi thảo luận đã đưa ra cái nhìn tổng quan về thị trường cổ phiếu ngành ngân hàng 5 năm vừa qua, đồng thời chỉ rõ các cơ hội và rủi ro đầu tư với số liệu phân tích của StoxPlus và các chuyên gia cấp cao trong ngành tài chính, ngân hàng.

Apr 23, 2018

FiinPro Talk #6 - Vietnamese Banking Stocks: Investment Opportunities and Risks

On 19 April 2018, FiinPro Talk #6 was organized successfully in HCMC by FiinForm - StoxPlus, with almost 150 participants from investment companies, financial institutions, banks, etc. The conference summarized the Vietnamese banking stocks situation in the last 5 years, and pointed out upcoming opportunities and risks with StoxPlus's statistic and experts' analysis.