FiinPro Platform subscribed by IB Team of An Binh Securities (ABS)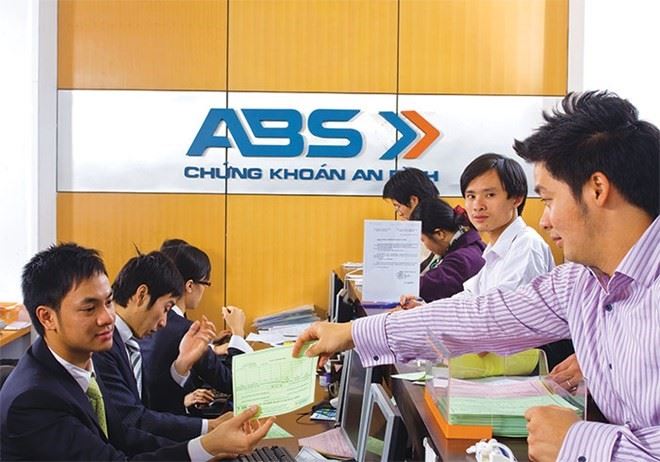 StoxPlus is pleased to provide FiinPro Platform to support the Investment Banking operations of An Binh Securities. 
 
Direct users of FiinPro Platform are at Investment Banking Department of An Binh Securities (ABS). The investment bankers of ABS can use the platform to access to the financial database of Vietnam including market/trading data (basic and level 2), corporate database of not only listed companies but more than 3000 public companies with an aggregated revenue of approximately 70% of Vietnam's GDP, industry data including monetary market and macro data. Users can also use many basic and advanced functions and tools which are highly customized for Vietnam market jointly developed by StoxPlus and QUICK Corp. (part of Nikkei Inc.).

This will help officers at Investment Banking Department of ABS save more time on processing, analysing and filtering data by only taking some simple steps in supporting their promotion of IB services and using data for valuation and financial benchmarking.

Besides An Binh Securities, FiinPro has been subscribed by a number of local and international financial institutions including: (i) securities companies (Ho Chi Minh City Securities Corporation (HSC), KIS Vietnam Securities Corporation, Saigon Securities Incorporation, Agribank Securities Joint Stock Company, VNDIRECT Securities Corporation, Viet Dragon Securities Corporation (VDSC), Japan Securities Incorporated  (JSI), Vietnam Bank for Industry and Trade Securities Joint Stock Company, Saigon-Hanoi Securities Joint Stock Company, etc.); (ii) investment funds and asset management companies (BaoViet Fund Management Company Limited, FIDES Investment Management Company Limited, Techcom Capital Company Limited, PVI Asset Management, State Capital Investment Corporation (SCIC), etc.); (iii) Insurance firms such as BIDV Insurance Corporation; and (iv) foreign corporations investing in Vietnam such as CJ Group (Korea) and Kusto Group.

[About FiinPro]
FiinPro® Platform is the first in-depth financial database platform for Vietnam, jointly developed by StoxPlus and QUICK Corp (part of Nikkei Inc.). It covers market/trading data including level II data, corporate data not only listed companies but more than 2,000 public companies (with total revenue accounting for nearly 70% of Vietnam's GDP), industry data and macro data. FiinPro® also provides basic and advanced analytics tools such as Stocks Analysis, Stocks Screening, Data Export in Excel and many other tools to support research analysts, portfolio managers, investment bankers, financial consultants and other financial professionals

[About StoxPlus JSC]
StoxPlus, an associate company of Nikkei Inc. and Quick Corp., is proud to be a leading financial and business information corporation in Vietnam. We provide the most comprehensive ready-to-use financial information platform, business information portal, standard and customizable research reports and value added services via various devices such as PCs, websites and mobile devices to help customers analyze and make informed decisions.
Our customer base comprises of local and financial and international investment institutions such as securities firms, investment funds, commercial banks and insurance companies. It also includes corporate executives, import-export traders, NGOs and individual investors, both domestic and overseas.

[About An Binh Securities JSC]
An Binh Securities Joint Stock Company (ABS) was established in 2006 with the initial charter capital of VND50 billion. In December 2008, ABS increased its charter capital to VND397 billion. ABS's head office is in Hanoi with 16 branches and agencies spreading throughout the country. An Binh Securities aims to become one of the leading providers in financial and securities services.
« Go Back