FiinPro Platform subscribed by IB Team of An Binh Securities (ABS)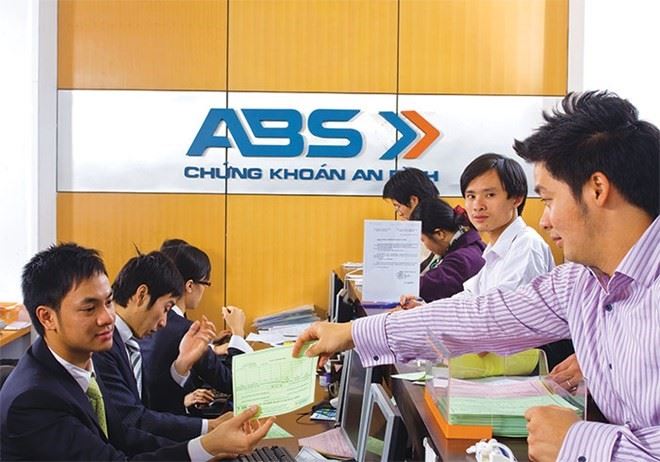 StoxPlus was pleased to sign an agreement to provide FiinPro Platform for An Binh Securities, which has more than 25,000 opened trading accounts, and receives strong support from its strategic shareholders including EVN, ABBank and Geleximco.
An Binh Securities Joint Stock Company (ABS) was established in 2006 with the initial charter capital of VND50 billion. In December 2008, ABS increased its charter capital to VND397 billion. ABS's head office is in Hanoi with 16 branches and agencies spreading throughout the country. An Binh Securities aims to become one of the leading providers in financial and securities services.
By having a powerful financial capability with a network throughout the country, and an amount of knowledgeable and experienced employees and managers, ABS constantly strive for upgrading a modern information technology infrastructure, which contributes to the development of the company as well as improving the quality of products delivered to customers. Therefore, An Binh Securities has chosen FiinPro to support them on the way to achieving their mission.
To perform Investment Banking which is one of the hardest work at a securities company, firstly, the investment bankers must fully understand the companies and their capabilities to be able to evaluate companies' financial performance and to give them the appropriate advice and solutions.
"In order to be able to carry out a successful consultation, IB specialists first need understand firmly the corporate information, which is, of course, further than financial reporting and business secrets. This requires both sides to create a level of mutual trust necessary for long-term cooperation, which cannot be built easily" – said Mr. Pham Ngoc Bich, Managing Director of Corporate Finance Division of HSC at the interview with Nhan Dan newspaper.
Direct users of FiinPro Platform are at Investment Banking Department of An Binh Securities (ABS). The investment bankers of ABS can use the platform to access to the financial database of Vietnam including market/trading data (basic and level 2), corporate database of not only listed companies but more than 2000 public companies with an aggregated revenue of approximately 70% of Vietnam's GDP, industry data including monetary market and macro data. Users can also use many basic and advanced functions and tools which are highly customized for Vietnam market jointly developed by StoxPlus and QUICK Corp. (part of Nikkei Inc.).
This will help the employees at Investment Banking Department of ABS save more time on processing, analysing and filtering data by only taking some simple steps. Therefore, ABS will be able to gain a competitive advantage when compared to the same industry rivalries.
Click here to explore how FiinPro® Platform's features and functions
Minh Ngoc
« Go Back