StoxPlus Proudly Supports Nikkei Asian Review Hanoi Forum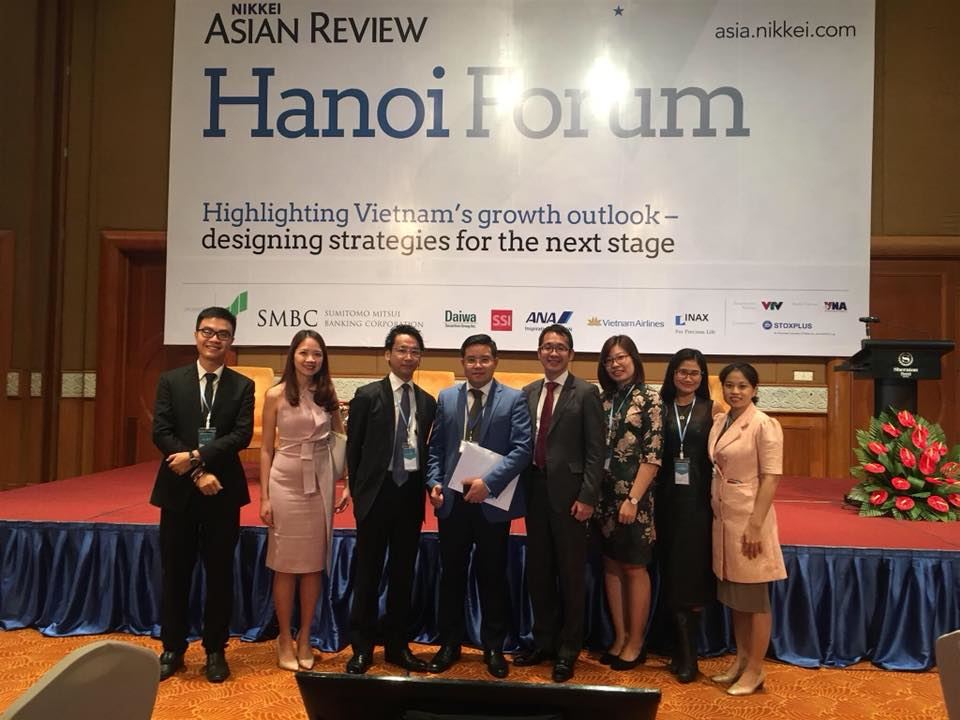 StoxPlus is proud to have supported the Nikkei Asian Review Hanoi Forum held by Nikkei Inc. in cooperation with Embassy of Japan in Vietnam and with support from the Ministry of Planning and Investment (MPI) on Wednesday November 15, 2017.
The Nikkei Asian Review Hanoi Forum brought together about 200 representatives who are high-ranking officials of Vietnamese government and the heads of leading Vietnamese and Japanese companies. The Forum served as a platform for highlighting Vietnam's growth outlook and designing strategies for the next stage.
At the Forum, guests shared their views on concrete strategies for continued development and increased prosperity in the near future.
Vietnam is now one of the most dynamic emerging markets in Asia and the rapid growth is translating into rising income levels.  Securities-market reform and the recent privatization of state-owned enterprises will be key drivers of further economic growth, as will strategic investment partnerships between Vietnam and Japan.
The "new driving force of Vietnam is the acknowledgment that the state will not mobilize or distribute or regulate resources, but direct [companies] via policies… Mobilization through financial channels is the best,"" Nguyen Duy Hung, chairman and chief executive of Saigon Securities, was quoted by Nikkei Asian Review as saying. Saigon Securities is currently advising a number of SOEs on initial public offerings and divestment of state-owned stakes.
Shosuke Mori, deputy head of international banking unit at Sumitomo Mitsui Banking Corp., noted that the SOE sector has managed slower growth than the private sector and foreign-owned companies in Vietnam. "I think SOE reform will be the key in driving the evolution of the Vietnam economy," Mori was quoted by Nikkei Asian Review.
Speaking at the Forum, Pham Hong Son vice chairman of the State Securities Commission of Vietnam shared: "Besides cover warrants products to be launched later this year, we are planning to launch government bond futures next year."
SMBC, Daiwa Securities, Saigon Securities, ANA, Vietnam Airlines, LIXIL were the sponsors of the Forum.
« Go Back